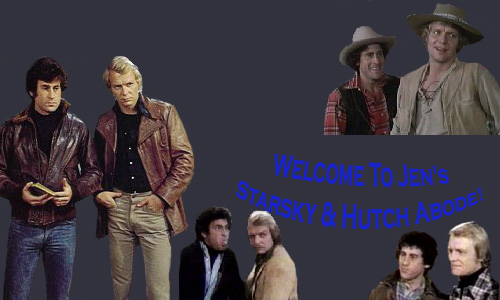 Updated on Saturday, Aug 3rd, 2002

All righty, I added a new collage I made, and I should have a bit more free time lately, so look for some small updates in the next few weeks! Enjoy!!


---

~Jen's Starsky & Hutch Fanfiction
I have one story here so far... it's a short little ditty from Shootout.

My Desktop Collages and Photoshop Experiments
I have a PMG desktop collage up, and my first photoshop experiment.

Jen's Fiddler On The Roof Page


---

E-mail me at enchanteddreams@excel.net for comments or whatnot.